I have purchased a Total Package. What are the first steps now?
Congratulations! You have purchased a Total Package. You will receive a number of emails on the email address you registered with. The most important ones are the ones containing the customer panel and control panel data.

In the customer panel you can view your invoices, pay, change your information and also create tickets. Creating a ticket is free. You should use this when the Chat is offline or the question is too complex to answer. Please note! Mail is not answered by the helpdesk. This is not possible to track and control.

With the chat we have two forms.
We are online - ask your question.
Here you get a colleague on the chat who can help you quickly with some questions.

Ask Lex.
You will be connected to the virtual assistant.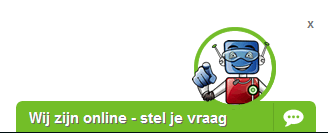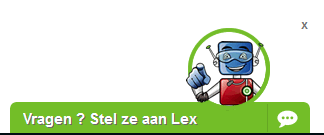 In addition to the data from the customer panel you have also received data from the control panel. These are separate login details. In the control panel you can set the technical issues of your space/hosting. For example, you can link the domain name, create email addresses and/or create an ftp account to upload your website.

Almost all answers to the questions you may have can be found on the FAQ page on our website.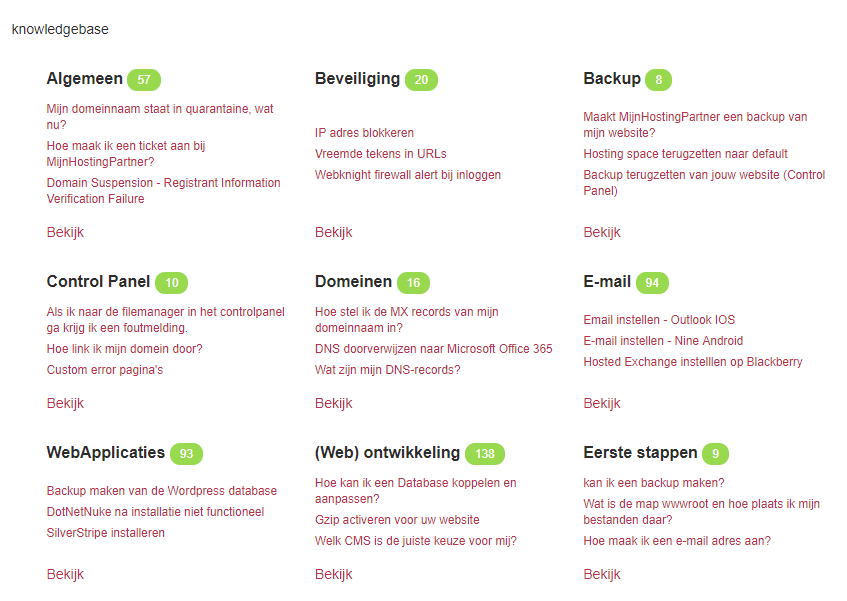 To get you started we have listed the steps below.

1. You want to be the first to be reachable by mail. To create mail addresses, please read this article: How do I create an email address?

2. After you have created a mail address you might want to set it up in your mail client. Now there are several mail clients used of which most are described in the FAQ.
An article of the most used is for example Microsoft Outlook. For other mail clients you can do a search in the frequently asked questions. Besides your mail client you can always check your mail via the webmail.

3. Once you have created the mail addresses and they work you can proceed to the next step. If you have created a website then you can upload it using an ftp client. For this you need an ftp account.
How to create an ftp account can be found here. How you then use a ftp client to upload your files to our server can be found here.
If you have created your website in a CMS like Joomla or WordPress it might be a tip to first install a bare version from the control panel using the Web Application Installer and then upload the files.
See for example this article how you can install Joomla using the Application Installer. If you want to use the sitebuilder then you do not need an ftp account. Follow this link and log into the sitebuilder with your control panel information. Then follow the steps there.

4. Many customers who have uploaded their websitestill see the page of MijnHostingPartner.nl. You can remove this by removing the default.htm file from the wwwroot. If this is done you will see your uploadedwebsite directly after refreshing the page.We also make daily backups, butas a customer you are ultimately responsible for your own data,so do not forget to regularly back up your website and databases. How you can do this can be found in our knowledge base.
5. As indicated, most questions are answered in the frequently asked questions. A direct link to the FAQ can be found here.

If for some reason you are unable to answer your question, you can always check the online chat on our website. On weekdays during office hours they are almost always present to answer your questions. If they are offline or the question is too complex for the chat, we ask you to create a ticket through your account in the customer panel. A direct link for creating tickets can be found here.

MijnHostingPartner.nl