Where can I change my NS records?
It may be that you only purchase services from us to host your domain. The files are then stored somewhere, for example on wix. If you want this to point to the other party then you need to modify the ns records. To change the ns records first log in to the customer panel. Then click on domains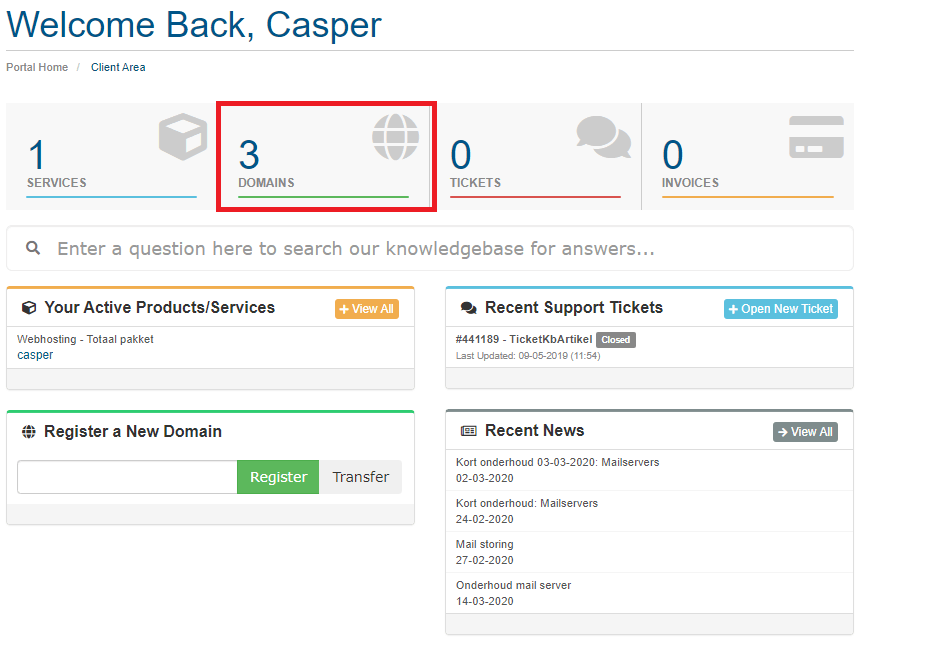 Then click on the arrow and next on Manage Nameservers.


Next you can enter the new desired nameservers.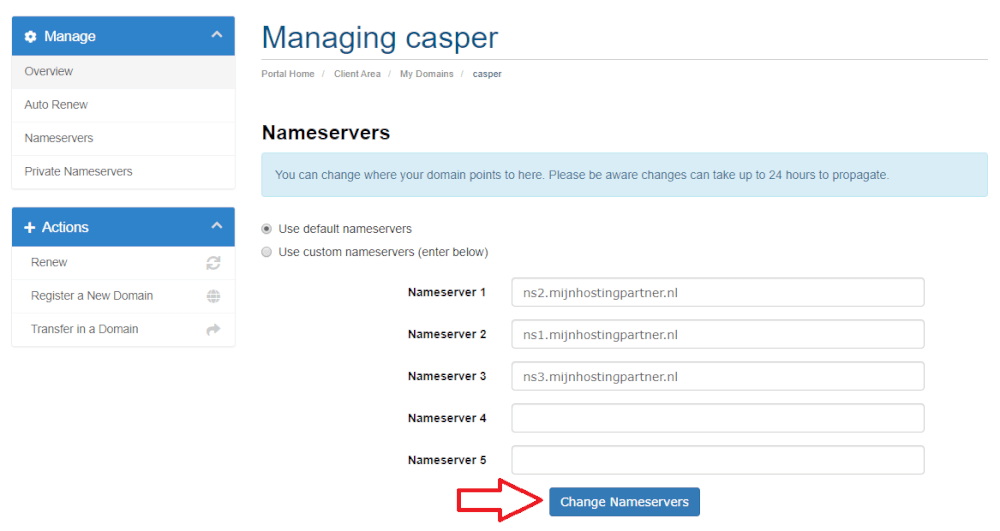 Next click on Change Nameservers. After this it is only a matter of waiting for the dns refresh.