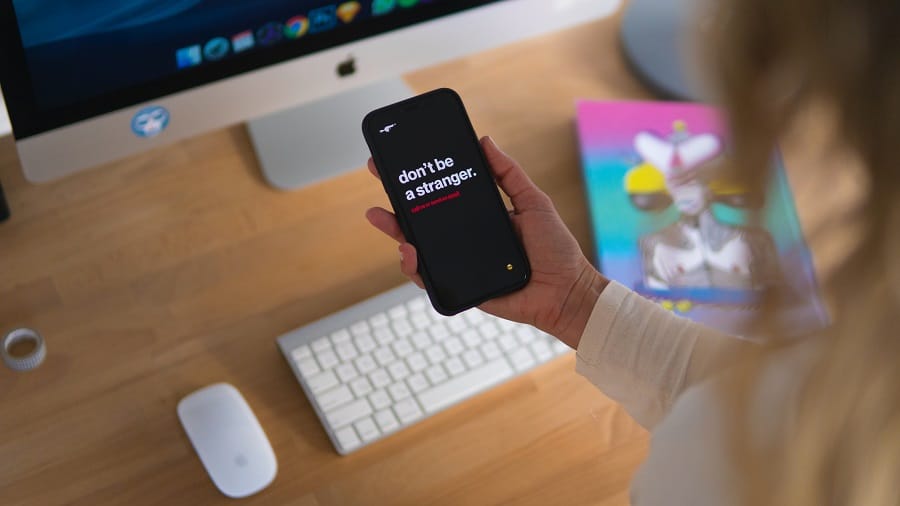 Disable comments on your website
The comments or messages from your visitors and readers can be positive or negative in many ways. Let's see if you can still benefit from comments on your website in 2022. Or would you rather turn them off? Let's start.
Comments on aWebsite hosting have a long history, since the very first websites there has been a possibility to keep a guestbook for your visitors and set up a comment section under individual pages and blogs. From the very beginning, this was an important tool to get in touch with your visitors. However, over the years it has become increasingly associated with social media sites, SPAM and collecting low-quality backlinks. And even to spreading malware. So news is no longer a given on every website today.
The benefits of having news on a website
Interaction with your visitors is the biggest advantage of posts on your website. You can engage with your readers and get more out of your article or page. Or answer additional questions in a more informal way than other methods. With a news section on your site, you can encourage people to share their views, add information, or share their experiences. This can help other customers and visitors further formulate their opinions or make a purchase. In addition, it is also a source for collecting email addresses of those who leave messages, so you can expand your monthly newsletter list. Provided, of course, that you have permission. This way you can bring visitors back to your site that you would have otherwise lost.
It can also be motivating, as many people who leave a message about an article or a particular page are more likely to be positive. Of course, you will always get a few negative messages in between. However, since you control what information and thus what messages appear on your website, you can simply not display them. Be careful with it, though, because there's a chance they'll share that opinion elsewhere. Like social media. A negative mention can cause a lot of trouble. Therefore, it may be better to solve this problem internally on your own website.
The disadvantages of posting on a website
The disadvantages of posting on a website are unfortunately also numerous, because as soon as you turn on posting on your website, you also open the door for SPAM comments, malware and negative news. SPAM comments come in all shapes and sizes and are sometimes hard to distinguish from real comments. The rule is that if there is a link in the comment, it is SPAM. And a rule can be set that these messages go to the trash immediately.
So once you turn on the comments, you need to protect yourself and the site from that as well. So make sure you have a blacklist that you maintain or update yourself, or hire an external provider to do it. However, you must also state this in your privacy statements. So all the information that is in the messages will also be shared.
Also, in 2022, the standard will be that more SPAM messages will come in here than real responses, and so you should set yourself a weekly or daily task here. Too many SPAM messages will pollute your database and need to be monitored. If you decide to allow comments on your site, we strongly recommend that you make each comment wait. Instead of publishing them right away.
Moving comment sections to social media.
In recent years, and actually for quite some time, discussion is increasingly shifting to social media, where there used to be an active forum for everything with many daily visitors. Those same forums are now orphaned, with only the hard core still active. Social media makes it easy to follow your interests, participate, and reply instead of a lengthy text response. The emphasis is now on imagery. Just look at the popularity of Instagram and similar platforms.
More and more people are responding, and websites that used to have the discussion on their own site have moved it to social media. This often comes with a lower barrier and also provides more engagement, allowing you to generate more followers and likes. Social media is also where your audience is, you don't have to leave an email address and it's easier to leave a message than on your website itself. For most people, this is simply a lower hurdle.
In 2022 and beyond, this is expected to shift more and more to social media, and it's unlikely to change soon. There are social media sites like wt.social that present themselves as more privacy-friendly and don't use an algorithm for everything. But where you decide what ends up in your feed.
Integrating social media into websites
The last point in this article is the integration of Facebook comments on websites. This is an iframe that loads, or a pixel to get further analytics and statistics for your Facebook marketing. This way, people who want to comment on your website don't have to create an account anymore, but this goes through their existing Facebook account. Of course, this comes with mixed feelings, as you are trading an important benefit of posts for this. Namely, capturing email addresses when visitors leave a comment. Also, such social media integrations come with rules and privacy considerations. And you have to expect that it will slow down the website. A lot of external scripts and information will be tracked and sent to Facebook.
Will you still be using comments on your website in 2022? Or will they go the way of the dodo? And if so, how are you feeding them? Please let us know.