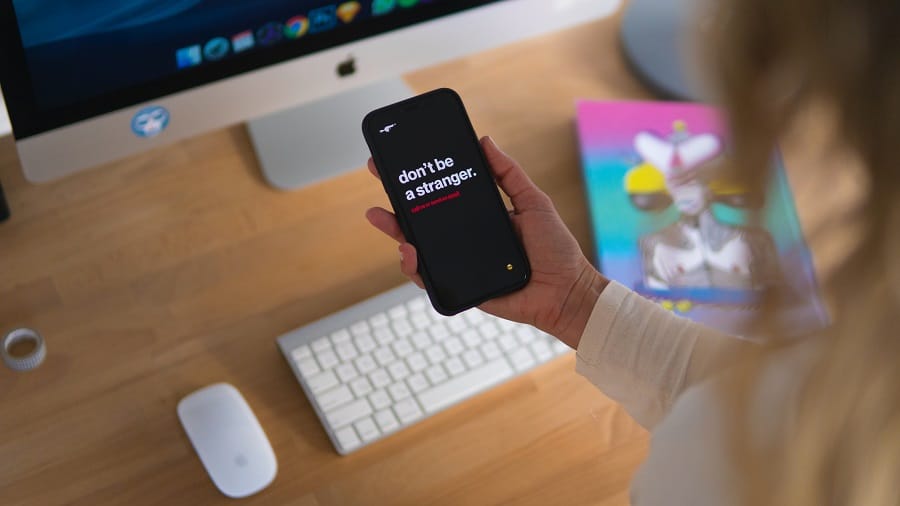 With the mail services of MijnHostingPartner.nl we also have the possibility to add your email address to external services and providers. For example with Outlook.com or the former Microsoft Live addresses. And also within Gmail / Google Mail. This has the advantage that your email address is always available in the same place that you use for other email addresses. However, this has a number of other advantages and disadvantages, which we will explain in this blog post. Read on for more information on this.
An email address remains an important means of communication to get in touch with your customers and website visitors. With an email address from MijnHostingPartner.nl you have many possibilities to use your email address. Whether you want to set the email address on your phone with an app, via Outlook on your computer or simply via webmail. With an email address you want to be able to email easily, and not miss any mails. So it's important to turn on email notifications in the various places you receive your emails. Let's take a look at setting up your email account within Outlook.com and Gmail.com with hosting from MijnHostingPartner.nl.
Why MijnHostingPartner.nl recommends not letting a third party manage your email account
In previous articles within our knowledge base, we have explained how you can set your email address for both Outlook.com and Gmail.com within MijnHostingPartner.nl. If you would like to do this, you can read the article here:
The big disadvantage here is that the synchronization frequency is so long that new emails are often not noticed immediately. The frequency at which Outlook.com receives new emails is 1 hour by default. This can cause you to receive mail too late and get into trouble as a result. With an email address, it is often important to be able to respond quickly and pick up on issues. Unfortunately, with an email address set up through Outlook.com, you can't take advantage of this.
Even within Google email, an email address is only checked for new emails every hour, so it has the same disadvantages as Outlook.com. What also applies is that once an email address is set up on both Outlook.com and Gmail.com, permission is given here for both companies to see and read your email addresses. The privacy you may have about your email from MijnHostingPartner.nl is in a sense lost. You will also see advertisements within the email environments, which of course will not always make you happy. The mail servers of MijnHostingPartner.nl are located in the data centers in Amsterdam and Utrecht and are not shared with external parties or countries. Smartermail is also a local service and is not shared with third parties. You only have access to your mails and they are not advertised or targeted. A nice thought in today's world where all your data, family photos and documents are shared with big companies.
SmarterMail Webmail and the possibility to set up within external (local) applications
An email address at MijnHostingPartner.nl gives you a lot of freedom, you can set it up in almost any mail application and use it anywhere with an internet browser in combination with the webmail. Our webmail is very extensive and also allows you to collaborate between different teams. And a comprehensive calendar. The webmail can also be configured with notifications on the desktop. So you never miss an email or an appointment.
It is also possible to use a local email application. There are many of them and they can be used on almost any operating system. For example, we're a big fan of the Spark mail app. Which is available for Mac OsX, Android and IOS. It allows you to receive your email wherever you are. Using IMAP, messages sync many times faster than in the Gmail and Outlook apps. This has the advantage that your messages can be updated and answered much faster.
With an email address from MijnHostingPartner.nl you have privacy for your emails, stability with our environment SmarterMail and free choice in setting up mail accounts. Order your email hosting now for only 12 euros plus VAT per year!