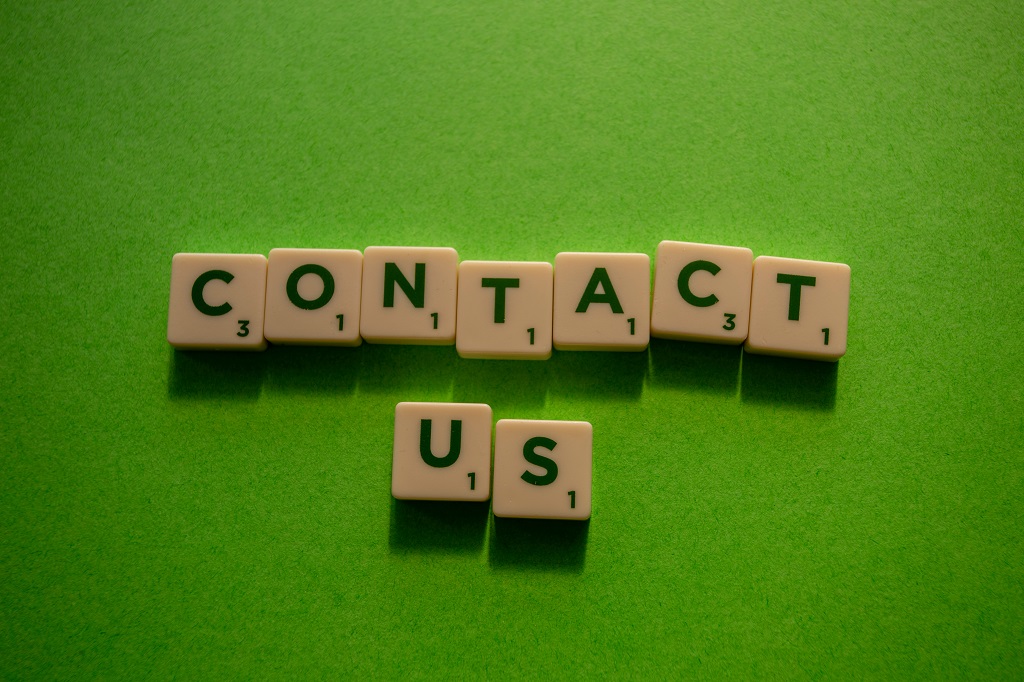 With a website, it's important that a visitor or potential customer can contact you with any questions or confusion. With a normal shop, you always want to have a number of fixed contact options. But on a website, it is sometimes advisable to limit this. Let's start by exploring the different contact options for your website!
A way to contact people is very important for many different audiences, whether you run a website for your business. Do you maintain a blog or do you maintain your portfolio on a website. If you don't have a way to contact people on your website, you may be missing out on opportunities and customers. So let's take a look at which are the best ones to use on a website.
The basics, a contact page / about us page.
It's important to have a few pages on your website that everyone expects. For example, a home page, a contact page, and a page that displays all of your services. This makes it easy for a visitor to navigate your website and know where to find the information. With a contact page, you need to share some details, such as your business hours, how quickly you expect to respond to people who contact you. And what else they can expect or should consider. On an "About Us" page, it's more important to make sure it says something about who you are and why you run or set up this website. This can also be a sign for the search engines like Google, Bing and DuckDuckGo to rank your website higher here, as this is a sign of trust or EAT in the search engine world.
There are several formats you can use for your About Us or Contact Us page, most themes also already include an example you can use as a demo.
Sidebar or footer with contact information
On a website, it is common to place the contact information in the footer or at the bottom of the website. This is the place where users expect it to be. It is also again in the sidebar to put your email address. This, of course, depends on the design of your website as to where you can best place it. Companies often place it in the header or on the main menu. It's best to look at where your information fits best. It's not necessary to put it everywhere. But make sure people don't have to search for it.
A contact form is easy to create with the help of plugins or other tools. We at MijnHostingPartner.nl also have a standard form that you can download and use on your website. However, this is often an area of abuse, especially with plug-ins, and often it does not bring much if you already have other contact options on your website. Often an email address will suffice.
The phone number is only interesting if you often have a physical location, for short questions on the phone you can use it to answer your customers and visitors. However, as soon as you put a phone number on a website, you will be flooded with SPAM calls, so think twice before putting your 06 here, for example.
A website email address is important to be listed in many cases, on a website this is still the most used method of communication. Of course there are other ways to contact us. But for many users, writing an email is still the most common method of contacting us. Additionally, protect your email address on your website by displaying it only as an image. Or replace or comment out certain characters. This way you can prevent a lot of SPAM.
Chatting is a much-used method of contacting a party through a website. You don't have the barrier that many people experience when talking on the phone. And you can answer questions from your visitors quickly and easily. Also, things like invoices, exact names, or other often misspelled things go much easier in chat. Since this is a cut and paste.
A chat feature is an easy way to answer your customers directly on your website.For many websites, email and chat are more than enough to provide a means of communication. It also depends on what type of site you run. If you are running a volunteer site or not selling anything directly, then it is often advisable not to include contact information everywhere. This is not the intention of such websites. With a web store or business website, you may want to contact customers. This is easy to set up by placing your contact information in the places discussed on your website.