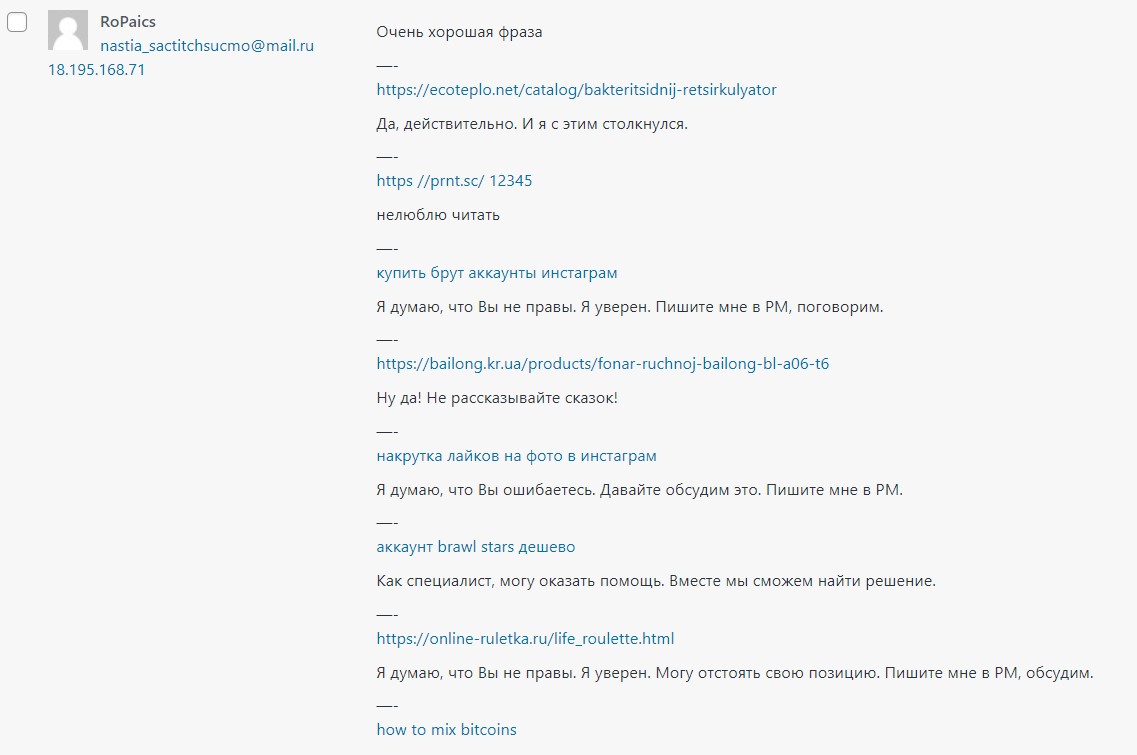 WordPress is a platform or content management system that is suitable for creating a website for businesses, individuals, and everyone in between. From a blog site, portfolio to a corporate website. WordPress gives you the ability to quickly and easily launch a website. On any website, there is the ability to add comments or messages to blog posts. This can be good, but it also brings a lot of SPAM. In this article, we will give you some tips on how to deal with it. And how you can control it. Let's get started!
WordPress comments used to be a powerful tool to get responses from customers and visitors, over the years this is often no longer the place for discussions. Social media has become the lord and master here as well, instead of reactions to blog posts themselves. What you also often see when you have comments enabled within WordPress is that a lot of SPAM comes in. This is parties and increasingly bots doing everything they can to collect backlinks. A link to a website in your field. An old trick to get a website ranked higher in Google search engine results. It's up to you as a webmaster to turn comments on or off on your website. For most websites, we don't recommend turning them on. The positive comments are often nothing compared to the large amount of SPAM messages.
Disable WordPress comments for the whole website
Within WordPress, you can disable comments for the entire site without adding any extra steps or things. This can be done in the settings as follows.
The "Allow comments on new posts" option can be turned off. This will ensure that new posts you create will no longer receive new comments. In individual blog posts that have already been created, you will need to change this manually for each post. In the right menu of the blog post, you can disable comments. This is obviously not a problem if you only have a few blog posts on your website hosting. It's a different story if you have a lot of them. That's why there are plug-ins that make it easier to manage. We'll take a look at this in the next section.

WordPress plugins for managing comments.
A number of plug-ins have been created to further manage comments within WordPress websites , plug-ins are of course the most obvious way to make a customization or addition. This is also true for comments within WordPress. The plugin we recommend using is the following:
https://nl.wordpress.org/plugins/disable-comments/
With this plugin, you have many options to instantly manage the comments within the site. For example, you can set it to completely disappear from your WordPress admin menu. The theme is no longer allowed to use the comments feature. And therefore can no longer override it. Also, pingbacks are completely disabled within WordPress. For a full list of options, please visit the link above.
Manual adjustments in the theme
It is also possible to disable comments in the theme itself, but this is a manual piece of code that you need to add to functions.php. The big downside to this is that you will lose it when you update your theme. So it is no longer the most convenient way to do this. You're not removing anything else either, you're just making sure the comment fields aren't visible on the site. We recommend that you stop using this method and do it through a plugin or directly through WordPress.
The comments are often positive, it is of course motivating to hear from your visitors. However, this does not outweigh the disadvantages. Also, the place of discussion is shifting more and more towards social media. And thus loses its function again on different websites. Are comments still enabled on your WordPress website? Let us know via social media! Since we have also disabled comments on our website.