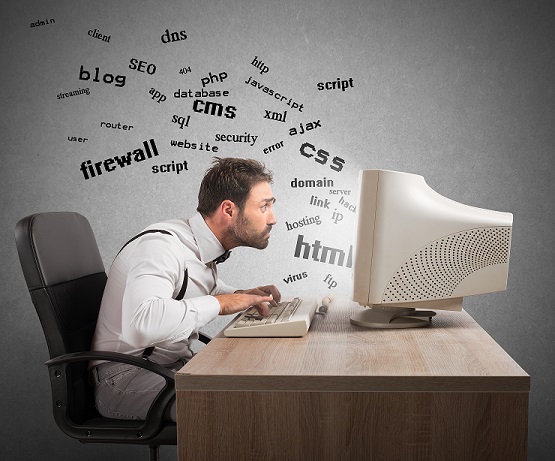 What is User Experience?
In the world of websites and online marketing, there are a lot of terms and abbreviations that are used in daily operations. User experience is one of them. And stands for the user experience not only of customers on your website, but of every visitor who uses it. In this blog, we're going to take a look at exactly how to track this on a website and how to take steps to improve it.
The more people you can satisfy with your website, the better it is. This can lead to more purchases being made, more contact forms being filled out, or people contacting you. So improving usability can have a positive impact on many different areas of your website. With a few tweaks, you can quickly improve that, too. Read on quickly!
Measuring user experience on a website
Measuring user experience on a website is easy and can be tracked with a statistics tool. You can then draw conclusions based on your average results. More often, however, it is necessary to track data over a longer period of time and from a larger pool of users. Drawing conclusions among 1,000 users is often not quite right. And can give the wrong picture.
A statistics tool like Microsoft Clarity and Google Analytics can be used to collect and leverage user data. However, it is important that you then provide a cookie message for it. This is because it is data processing.
Regularly review individual user experiences
Not only can you cast a wider net and keep an eye on the results of a larger pool of users, but you can also ensure that you review individual results from time to time. You can then take a look at the entire journey of each user - how did the user get in? What pages did they go to? Did they interact with a particular button? And so on. With individual users, you can look at what it takes to use your site, and what multiple people might experience when using the site.
You can't always draw conclusions from this, but you can get an idea of whether a random user is finding what they're looking for.

Heatmap tracking to see where users click most often.
Heatmaps allow you to track what your users click on and interact with. This often helps you determine if a particular action button is working well. And whether you should move a menu, for example. Or whether it would be better to do without an ad. With a heatmap, you can get a quick overview of what is being clicked and used on your website, and you can get a quick idea of what can be improved.
A heatmap can be requested using Microsoft Clarity, but there are other software packages that allow this. Both free and paid. You can do your own research to see what best suits your needs.
Regular surveys of your website's users can also provide valuable insight into the user experience of specific users. When doing so, it's often important to select a diverse number of users. For example, select someone who is using your website for the first time and someone who revisits it every week, for example. This way you can see what experienced users think of it and what new users think of it. You can then use that to make improvements.
Improve the user experience
To improve the user experience, there is unfortunately not one step or path you can take, as this can be slightly different for each website and each target audience. However, there are some measures and rules you can follow to make the user experience in general as good as possible. And that is by using a website theme or design that is user-friendly on mobile devices and screen sizes. Pleasant to use with a clear menu so users can find their information. And the website loads quickly on any device.
This often starts with choosing a good hosting package for your website. For most webmasters, a full SSD package is enough. If you're building the site in ASP.NET or .NET, we have special packages for that, and we also have Managed WordPress packages available. If you are still unsure about your choice, please contact us. We will be happy to help you choose a package.