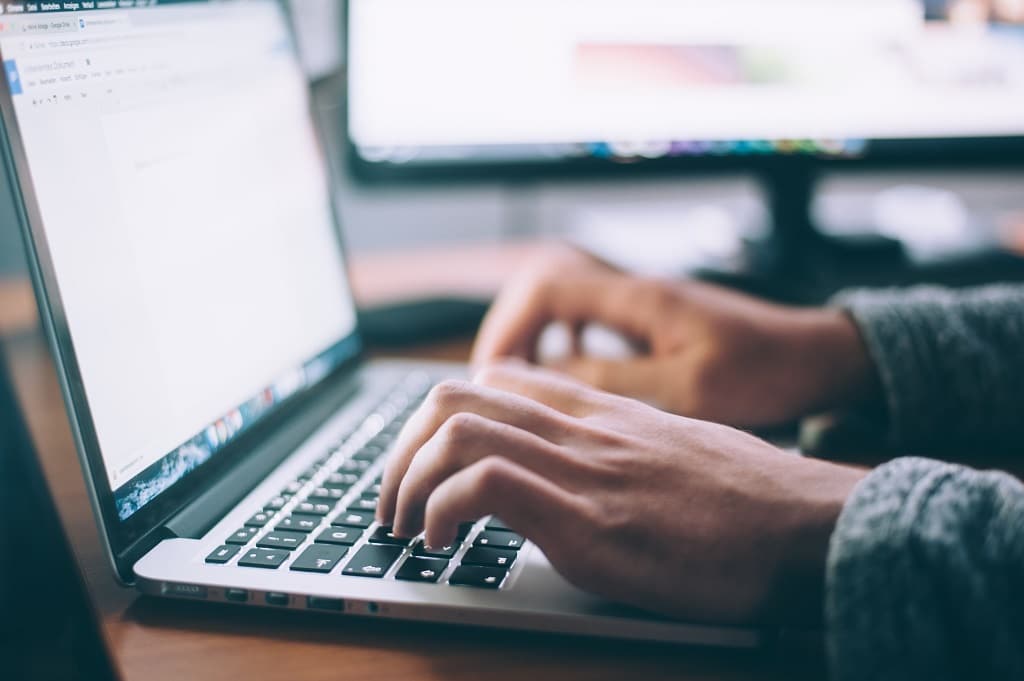 Putting a corporate website on the map
Every business wants more visitors to their website because it increases the likelihood of a conversion or purchase, and you have more eyes engaging with your brand. With the right texts and presence on certain platforms, a website can gain a great popularity. And improve the user experience for your customers. In this blog post, we'll look at what you can do to increase the visibility of your business website.
A business website can have many different purposes and forms, such as a web store, a website that is more of a customer acquisition portfolio, or a website that is simply an online business card. However, a website can often do much more than you might think. A website works for you around the clock, without you having to take action yourself. With the right copy, images, videos, and other resources that inform and persuade, you can attract customers to your service or product. Without having to take direct action. With a website, traffic can come to your site from many different sources. Let's take a closer look at how this works and how you can use these sources to drive more traffic to your business website.
Advertising on social media, display sites and search networks.
A logical solution to bring more visitors to your company's website is to advertise in various sources. In the past, you could advertise in newspapers, radio, television and on-site. Nowadays, you can do this through a wide variety of sources and social media. However, an important part of this is figuring out where your audience is. Is it on big social media sites like Instagram, Facebook or LinkedIn? Or is it more about a specific hobby website that serves your exact target audience? Finding those "gold mines" of traffic that convert as well as visitors will always be a quest and an experiment, and is a profession in its own right. But with some basic steps and experimentation, you can get great results.
There are also many ways to advertise on sites like Facebook, Instagram and LinkedIn. And often, shooting ads around indiscriminately has a moderate effect. To find your specific audience, you can further target by interests, people who already follow your page or profile. Or target people who follow a certain hashtag or are interested in a certain area.
The same principle can be applied to some extent on Google's Display Network: You can display ads from your business website that show up on certain websites. Or people with certain interests. This also applies to search terms used in search engines. People searching for "buy skates" can be directed specifically to your skate store.
Organic traffic is the opposite of advertising, this is not about paying per click and advertising. The goal is to get your content to the top of the organic results and drive traffic. This is not directly comparable to advertising, so it's more of a longer-term strategy that businesses use. It also requires skill and a lot of work to rank well for certain terms in a search engine.
While you can pay for advertising directly and see the results immediately, this is often more complicated with organic traffic. It is not possible to directly determine what should be shown. It's always possible to target and optimize for a set of keywords, but it remains at Google's mercy exactly how it's displayed.
If you need help with this, you can always contact our partner MijnWebdesignPartner.nl. We can help you with our experience to shorten many months of displaying your website in search results. And increase your existing positions on the first page!
Starting a blog is a great way for most businesses to gain visitors not only by sharing on social media. But also for organic search results. With a blog, you can also target longer keywords that may not have a place on your homepage. This is a quicker way to provide content in a smaller format, such as the latest information about your company. Welcoming new team members or writing help articles for specific content. So it's a more interactive and often less formal way to connect with existing and new customers.
It has also been proven many times that a corporate website with regularly fresh content in the form of a blog performs better in organic search engine results. And that this is taken into account by multiple parties when determining popularity.
Get started with Google Company Profile
The Google Company Profile, or Google My Company as it was originally called, is also a powerful tool to help your company rank better in search results. Literally, your company can be better represented on the map by explaining your business on Google Maps by displaying logos and other information. This can make the difference between a visit to your business and a quick click to another party.
With the Google Company Profile, you also determine more about how your website is displayed in Google search results that are specifically looking for your business. For example, you can read more about the direct information, share posts, and display your business hours with various contact options. This is ideal for people who are looking for your business or services and can quickly get in touch with you. Either on-site or through a website.
And those are all the tips and tricks we have for you this time. Stay tuned and read more on our blog page!