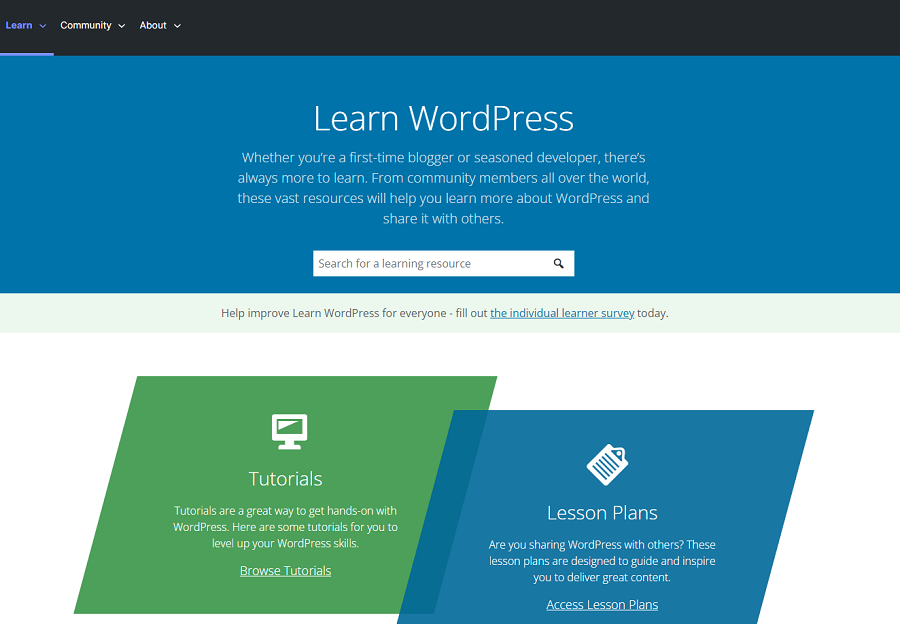 Learn more about WordPress
WordPress is the most widely used content management system for creating websites, not only blog websites, but also websites for businesses, freelancers and associations. So you can contact WordPress if you need to do any work on a website.
For example, processing an order in a WooCommerce store or adjusting an opening time on the business website. So many people will come into contact with this who may have never dealt with it before. So let's take a look at where you can learn more about WordPress and how you too can create a new website with the content management system completely by yourself!
Knowledge base of MijnHostingPartner.nl
As hosts, we naturally receive questions on a daily basis about how to do certain things as part of our hosting business. A large portion of our clients use WordPress, and we have included many of these questions in our knowledge base and blog posts. For questions like how to install WordPress, we've even created how-to videos so you can read at your leisure. And do you really need help? Then we always want to take a look to help you out.
Our blog posts often cover more specific topics and questions that can be looked up on our website. Things like the easiest way to link Google Analytics or the best way to put your content together are covered here, step by step. As well as tips and tricks for day-to-day website hosting.
So take a look at our knowledge base if you have any questions about WordPress and how to get started. Chances are we'll have this worked out in an article for you.
Learn WordPress through WordPress lessons
WordPress itself also offers a series of lessons in video form that you can use to learn more about WordPress itself and how it works. These lessons are freely available on the WordPress.org website, but can also be viewed on WordPress.tv.
WordPress.tv also often saves meetups and other webinars so you can watch them after the fact. So you can access a large library of interesting talks here. For example, you can watch an introduction to working with the new block editor here, for those who are still struggling with it. Or how to extend and install plugins and themes.
WordPress days and meetings
WordPress itself also often offers a day or meeting near you, which you can attend for free in most cases. There is often a talk or lesson first and then an open Q&A session where you can ask your questions. At these evenings, you can also make contacts with other freelancers, companies or hobbyists. And you can work together on a project, for example.
Once your website is online and you have some content on it, you can think about dropping by. As a complete newbie, it might not be quite appropriate to sit down on a Son night, but if you have any doubts, you can always contact the organizer.
Of course, there is also a large collection of free videos on YouTube that you can watch to learn how to work with WordPress. Just search for WordPress and what you want to accomplish, and chances are you'll find someone who has already created a comprehensive tutorial on it. In fact, WordPress is so big and well-known that websites, businesses, and content creators have created content for the system themselves. This often leads to a paid course or service, but may also use ads and affiliate links to make the video worth his or her while. After all, nothing comes for free.
In addition, there are paid and free courses and tutorials on the Internet, a popular website for example is wpbeginner.com, which has created a large collection of blog posts on the subject. This ranges from a specific error message you may receive. To a general guide on how to upload an image.
Third-party courses that are initially offered for free and then charged for always require some homework to determine if they are worthwhile. So look for reviews and experiences with a course before requesting the free PDF, for example. Your email address can then be used for marketing purposes.
What are your favorite sources to learn more about WordPress? Let us know via social media!