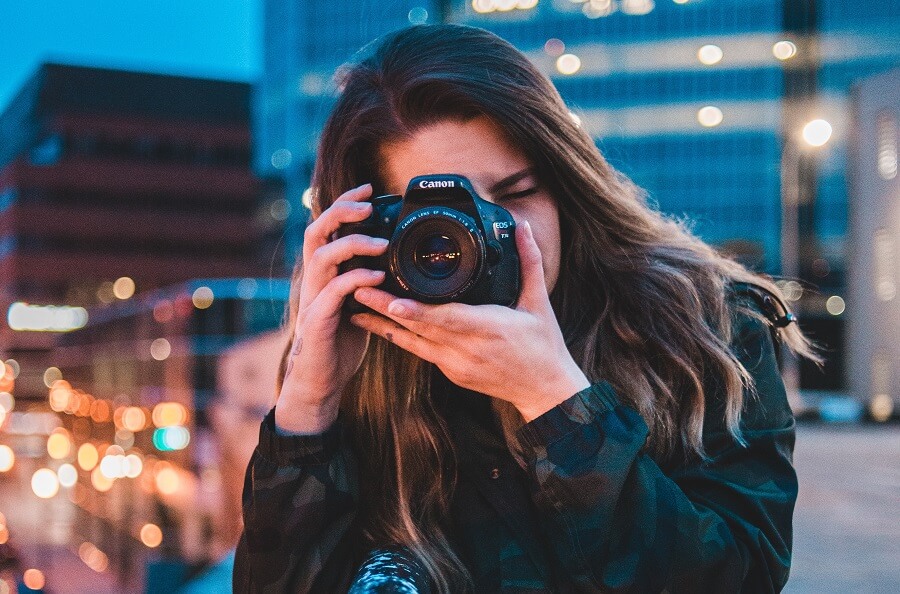 Interplay between visual and written content
The content of a website is an important part of convincing your visitors, and the goal behind the content can be to invite a conversion. For example, making a purchase from your web store, using a service, or finding out about a particular topic. Content plays a crucial role in this. Both written and visual. In this blog post, let's take a look at how this works. And how you can experiment with it to make the most of it.
Marketing is part of your everyday life, whether you're scrolling on Instagram, going for a bike ride, or sitting on the train. As soon as you go anywhere, whether it's on-site or online, you're bombarded with ads and commercial enticements. From the food and drinks you put in your cart to how long you keep an Instagram post open. Information is being collected.
If you've ever stood in a store, you'll know that each month the head office has a different idea of what to put at the checkout. Pulse offers and what's in view are whole studies on that.
I myself ate this in the supermarket the other day, which got me thinking afterwards. A bag of banana chips suddenly found its way into my shopping basket. Only because it was displayed in a separate, eye-catching display case dedicated to the brand on the way to the checkout. Of course, it could be that I was just craving a bag of chips. But I had already walked through 99% of the store without being convinced.
Such visual marketing and visual things are even more pronounced on a website. And something else marketers better keep in mind.
The interplay of written and visual content is the trick to your website's success. A mere block of text or an image alone cannot persuade people to interact further with a website. So once you have their attention, it's important to hold it.
Specifically, you do this by including an image in your text that relates to the topic, invites people to learn more, or adds power to a section. So paying attention to the images you use and create can make a big difference in your numbers at the end of the month.
Studies show that simply displaying an image next to a menu item can lead to 30 percent more purchases for that item. Visual choices, therefore, can have a direct impact on your sales. To show more such numbers and sources for them, we also recommend reading CrowdRiff's article.
https://crowdriff.com/resources/blog/visual-marketing-statistics

Landing pages and their content
Separate landing pages for your products or services are also a helpful method that you can use on your website. Moreover, these pages can be promoted separately and the results can be tracked. For this, you can easily test different layouts and try other things. It is also often more in line with what visitors want. A general page that doesn't specifically cover a topic is often less interesting than a page where users can find exactly what they were looking for, for example.
Landing pages can benefit tremendously from clear written and visual content. Often in shorter form than many other pages, supplemented by images, dense or eye-catching text, and even video footage - all designed to convince a first-time visitor to make a conversion. Whatever that may be.
Videos, images and short phrases
You can also create a video about any product, service or material. Videos have a wide reach and are frequently viewed. Especially on relevant landing pages. A video can also increase the conversion rate on that landing page by up to 86%. Again, see the source from CrowdRiff.
Many companies settle for a website that is simply a business card. It lists where they are, what they do, and how to get in touch with the company. However, there is much more that can be accomplished with a website. A website can be considered an important vein of your business that can make sure people see your services or products 24/7. And you can take orders, fill out forms, or otherwise get busy getting your name out there.
So don't settle for a website as your business card, take the necessary steps now to get your website noticed! To do so, invest in content of all kinds yourself or check out our corresponding packages at MijnWebdesignPartner.nl.