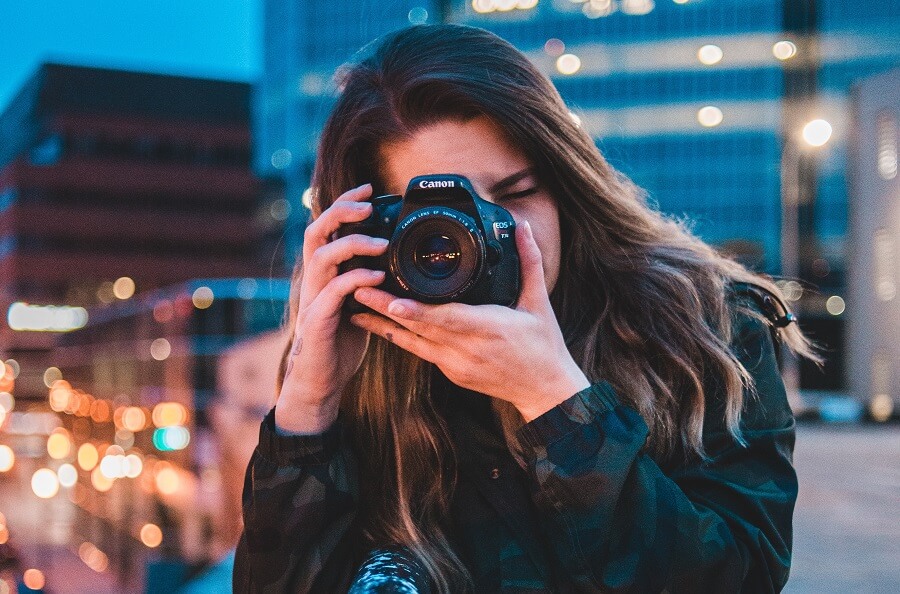 Be found as a photographer
If you are starting out as a hobby photographer or want to become self-employed in this industry, finding new customers is an important step. After you have informed your friends and acquaintances, there are several methods to find your first customers. One of the most effective ways is to use a website and social media. In this blog post, we'll give you tips on how to combine these two powerful tools to make your dreams as a photographer come true.
Social media: a powerful tool that requires consistency
Social media provides an excellent platform to showcase your portfolio and share your photography skills with a wider audience. However, it's important to remember that consistency is key. Regular updates and interaction with your followers are essential to increase your social media presence. Your photos and images are the easiest to find on social media. The important thing is that you know how to get your photos to the right audience, which leads to attention and interaction.

Here are some tips for using social media effectively:

Choose the right platforms: Identify the social media platforms that are most relevant to your target audience. Instagram and Pinterest, for example, are popular platforms for visual content, while LinkedIn is more focused on business contacts.

Share your work with context: Add descriptions to your photos to tell the story behind them. This could highlight your technical choices, the location or the feeling you want to convey. Also use hashtags and research which ones best suit your work here.

Be interactive: Respond to comments and posts from your followers. This shows that you are engaged and appreciate their feedback. However, many comments and interactions on the internet often remain SPAM or are meant to be negative. So prepare yourself a little for this.

Maintain a consistent visual theme: Make sure your posts have a consistent visual theme that reflects your style and brand. A brand, logo or simply a certain style in your photos can make your work recognizable.
How a website becomes a central point of contact
A website is like your online business card and the central point of contact for potential clients who want to find out more about you and your work. It's important that your website looks professional and is easy to navigate. Here are some steps to set up a stunning website:

Domain name and hosting: Choose a memorable and easy-to-remember domain name that reflects your photography well. Many photographers also choose their own name for this. With an SSD hosting package, you have everything you need to host and create your website.

Use WordPress for easy creation: WordPress is a user-friendly platform that allows you to easily create a professional-looking website. There are many themes and plug-ins you can use to customize your website.

Showcase your portfolio: Make sure your website includes an overview of your best work. Potential clients want to see what you can do before they decide to work with you. In WordPress, you can easily create a gallery or use a plug-in to display your photos in a beautiful way.

Contact information: Make it easy for your visitors to contact you. Provide a clear contact page with your professional email address and possibly a contact form.
Your own professional email address for all your communication
A professional email address exudes reliability and professionalism. It is an important part of your online presence as a photographer. Choose an email address that is linked to your domain name, e.g. info@jouwfotografie.nl. This will make a good first impression on potential customers. It also allows you to communicate better and more professionally with other companies and suppliers. A free Gmail or Outlook address is more likely to end up in the bin or not be taken seriously. With a standard package from MijnHostingPartner.nl, you can set up an unlimited number of email addresses and share their storage space with your total storage space within your package.

If you still have questions about what a website and hosting can mean for you as a photographer, simply start a conversation with us via the online chat. This way we can easily give you more information.