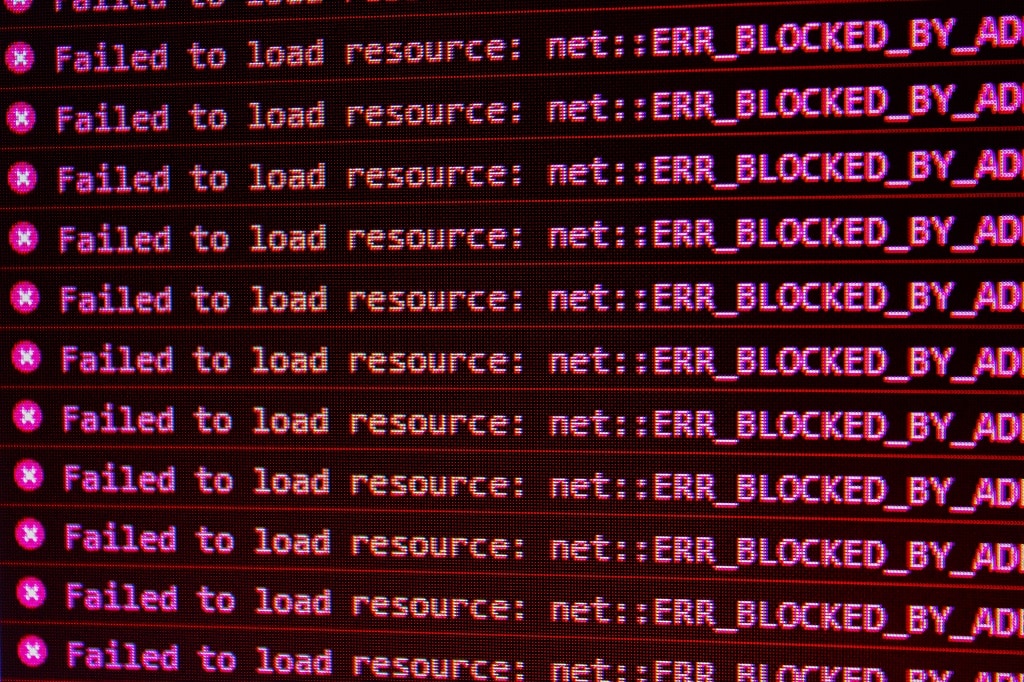 Security and support for free themes in WordPress
The thousands of free themes available within WordPress are one of the biggest enticements to the content management system. With these thousands of free themes, you can make sure that your website looks modern, sleek, and includes the features that are important to you in no time.
From a beautiful layout for a freelancer portfolio to the perfect blog for all your stories. A free theme, combined with WordPress , which itself is free to use, with an affordable hosting package from MijnHostingPartner.nl ensures that you can launch a website for a low entry fee. In this blog post, we take a look at the support and security of free themes in WordPress and how best to deal with them.
Security of free WordPress themes
Free is nice, of course, and accessible to anyone with a smaller budget, but it shouldn't come at the expense of your WordPress website security. After all, when you put time and effort into your website and store the data of your customers and visitors, you also take on the responsibility of making sure that your website is as secure as possible. Not only against data loss, but also for possible data leaks that may occur as a result.
It is therefore imperative to make sure that your website is secure, and the choice of theme also plays a big role in this. Poorly coded themes or themes that are not kept up to date pose a huge security risk to your website. WordPress itself may be so secure, but a theme is so tightly intertwined with it that it poses a risk if it develops a backdoor.
Free WordPress themes downloaded from the WordPress management environment are first tested for leaks and other issues. Therefore, they are best downloaded and installed from here. Downloading free themes through third parties is therefore not recommended.
Apart from the security of a theme, a website is often designed to last for several years. If your theme is no longer updated and you are forced to change, in many cases you will have to spend a lot of effort to make another theme suitable. Of course, this is not always desirable. Especially not when the goal is to make a website as cost-effective as possible.
Therefore, before you decide on a theme, the first things you should have on your list are the following.
Look at the reviews of the free WordPress theme.
If you see a lot of 5-star reviews of a theme over a long period of time, then you know that this is a good sign in most cases. However, you can't completely rely on reviews alone. Also, don't take reviews too seriously that are less than one line. Many 1-star reviews often come from users who overlooked something or don't have the technical knowledge to make it work. In fact, in the review world, this is more often the norm. As anyone who offers a restaurant, service or product on the Internet will soon discover.
But the same is true in reverse, only with 5-star reviews: Great theme, great! And so on. They also don't give you the overall picture you need.
Check if the functionality meets your requirements
Each theme has its own features, so it is advisable to list exactly what you want to achieve with your website hosting. And use this to check the theme page. A theme often has a list of its options. And the technical issues that may be necessary.
Do some research on the company or team behind it.
If your website is going to last for some time, it is important that the theme will last for some time. The team behind it or the company makes this a crucial factor. If you see that it is a company's first theme that has only been out for a month, you are more likely to be a beta tester for a theme. For a production website, this is often not the best option. So Google the team behind it.
Regular updates to the theme
Regular theme updates are important for both free and paid themes, so check when the last theme update took place. And whether this has happened regularly in the past. This will give you a good indication of how often to expect an update.
Support for free WordPress themes
Support for free WordPress themes is almost always available, to a lesser extent there is often a support forum where some questions can be asked. However, if you expect immediate support from a free theme, you may be in for a rude awakening. With a free theme, you often have to take care of it yourself to solve any bugs or combinations with plug-ins. As long as you are aware of this, you can create a solid website with a free theme.
What is your favorite free WordPress theme? Let us know!