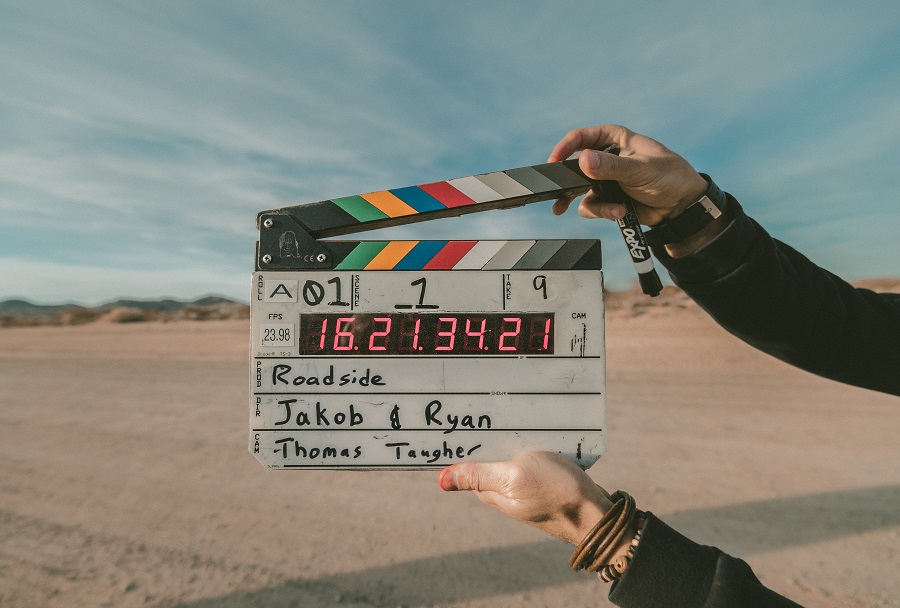 Website creation for WebSeries
There are a lot of different media to publish your WebSeries to publish, if you want to have control over it, or want to reach a wider audience, then having your own website is a smart move in this regard. In this blog post, let's take a look at the benefits of having an of having your own website are for a web series. And how to get your video project to a larger larger audience.

Create a website in WordPress

Creating a website isn't that difficult these days. With modern tools like WordPress, it's possible to get your website up and running in no time. After you order and activate your hosting package, you can install WordPress with the click of a mouse. We have an instructional video ready for you that will guide you step-by-step through the setup and configuration of your website. This way you can get started as soon as possible.
WordPress is free and open source, which means you can use it easily and without any hidden costs. The only things you should buy for an additional fee are paid themes or plug-ins that make setting up the website even easier. However, this is entirely your own decision, and we are not directly associated with it either.
Define design and functionality with a theme
The design of your web series website is crucial for attracting your target audience. With WordPress, you do this primarily through your choice of theme. A theme ensures that the layout and design of your website can be managed in one central place. And that much is already predefined and set up for you. So you can quickly start creating and designing your website. Or, you can save yourself the trouble and choose a pre-built theme that best suits your needs.
Moreover, you can set up your website to include the following:

A clear home page introducing the series.

A section for each episode with descriptions and video links.

A blog or news section to share updates.

Links to social media and buttons for your viewers to share.
In addition, functionality is equally important. Consider the following features:

A newsletter sign-up form to keep your fans updated.

The ability to share episodes via social media.

Reply options to gather feedback from your viewers.

A contact page for business opportunities or collaborations. Also create your own professional email address so you don't end up directly in the SPAM folder of potential contacts.
Advantages of a website for your WebSeries
Now that you have your website set up to your specifications, let's take a look at why this is a worthwhile investment for your web series:
Professional appearance: a website designed specifically for your web series gives your project a professional appearance. This increases credibility and can attract not only viewers, but also potential investors and collaboration opportunities.

Central hub: Your website acts as a central hub where all your content and updates are gathered. Here, viewers can easily access all episodes and important news about your web series.

Direct Contact: Through your website, you can interact directly with your audience. The ability to receive responses and send newsletters is a valuable opportunity to build a strong relationship with your viewers and listeners.

Branding: You have the freedom to customize your website to match the branding of your web series, allowing you to build a recognizable and memorable brand. This contributes to the overall identity of your project.

Statistics and analytics: With the right tools, you can track detailed statistics and analytics. This includes information such as the number of viewers, their locations, and more. Understanding your audience is essential to growing and improving your web series.

Future Opportunities: A website opens the door to future business opportunities. These can include sponsorships, selling fan merchandise, and collaborating with other artists. It provides a platform for growth and expansion of your project.
Once your website is online, it's time to promote your web series. Use social media, email marketing, and online communities to get the word out about your series. Encourage your audience to sign up for newsletters and participate in discussions on your website. Interaction with your audience is critical to the success of your web series.

Having a professionally designed website for your web series will help you spread the word about your project, engage your audience, and open up new opportunities. Creating a one-stop shop for your web series is a smart move for any filmmaker or creative mind looking to share their work with a larger audience. Start your website now too and secure your package and domain name at MijnHostingPartner. de !