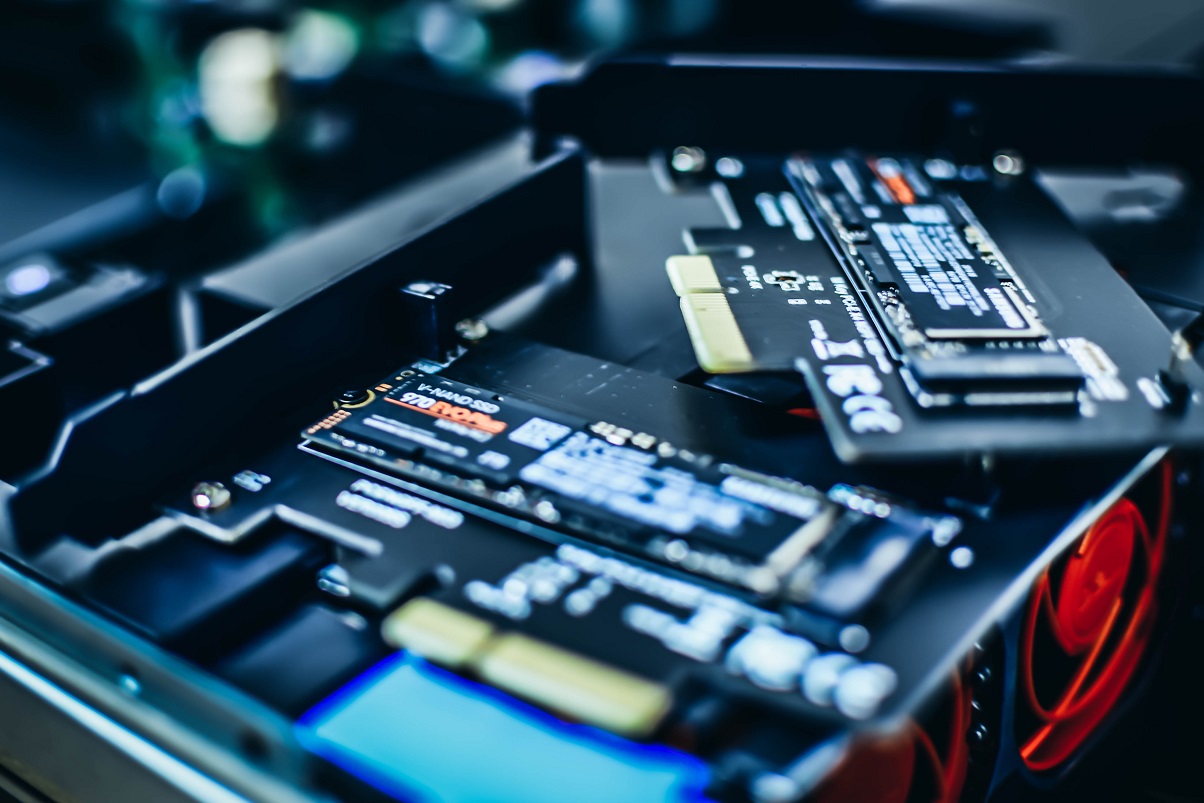 SSD hosting is a way of hosting a website in terms of the storage media used. Normally, a website is hosted on a normal hosting package that uses hard drives. However, this is no longer the standard. SSD hosting is more and more the method of hosting a website. As this works faster than a normal hard drive. Let's compare all the pluses and minuses in this article. And how you can benefit from it.
An SSD hosting package is the new standard for hosting a website built with WordPress or any other content management system. Such content management systems are usually heavily dependent on storage loading time. Since they themselves consist of a whole bunch of different files. WordPress itself uses over 10,000 files. Plus all the files you add to your site yourself. With another content management system, it's often the same story. An SSD hosting package is simply a different way of storing data. The server no longer uses hard drives to read and write data. But does use the new SSD hard drives, which makes your website files load much faster.
Website load times, is an SSD package the only step you should consider?
An SSD package is a great step you can take to speed up a website. However, this is not a blanket solution. A slow website due to inefficient code, oversized images, 404 messages in the code, or other errors. All of these can cause your website to deliver disappointing results even on an SSD package. That's why we at MijnHostingPartner.nl often recommend upgrading to SSD. Also check your website for these causes of lag. For example, if a certain file type cannot be found, as is often the case with WOFF and WOFF2, a website will always be slower. You can fix this by simply adding it to the MIME types. You can find such errors in your website by opening the browser tools with F12. And look at the console when your website is loaded.
In it you can see where errors occur and in most cases you can already solve many of them. With a number of methods, you can quickly see exactly where things are going wrong.
You can also run your site through an external tool to see where your site can be improved. Think about tools from Pingdom, Google Pagespeeds, and GTMetrix. Often, with a combination of these tools, it's easy to see where your site is stuck. And you can also see the waterfall at which your website is loading. Often this is the case with inefficient javascript loading by Google AdSense or another ad network. Ads are just making your website slower. Or you are using an outdated theme.
The fastest website, how do you achieve that?
To make your website as fast as possible, you need an SSD package to make sure your website has no errors. And that your database is state of the art. A MariaDB database is the spiritual successor to a MySQL database. And in our tests and those of external parties, it works faster than a MySQL database. So if you're moving to a new site with SSD hosting, you might also consider moving your existing MySQL database to a MariaDB environment. With this combination, you can expect the fastest results from your website hosting.
Other solutions for your website
If your website is still not getting the results you want after switching to an SSD hosting package, it is important that you take a few additional steps to resolve the issue. Use the browser tools under F12 to check if your website is still experiencing errors, and use external tests from Pingdom and Pagespeeds to check where the bottleneck is. Reduce or optimize your images with TinyPNG. And check if you can reload code, for example, by moving javascript loading to the footer instead of the header. It's also important to check if your plug-ins are causing lag.
You can do this by taking an inventory of all your installed plug-ins. Check if you really use or need them. And mow down as much as you can. Plug-ins and extra features that aren't used or needed can cause a lot of lag on your site. There are also many plug-ins that are no longer applicable after updates. For example, redirecting to SSL or HTTPS. This is already standard in WordPress. And the creation of tables or tables of contents. This can now be done easily through the WordPress editor. Without having to install additional plugins.
If you still can't figure out why your site is slow, you can always create a ticket with our helpdesk. We'll be happy to help you make the right choice. And if we can fix some errors, we will provide a price quote for it. This is not the same for every website, and we need to look at each case to see what options are available.