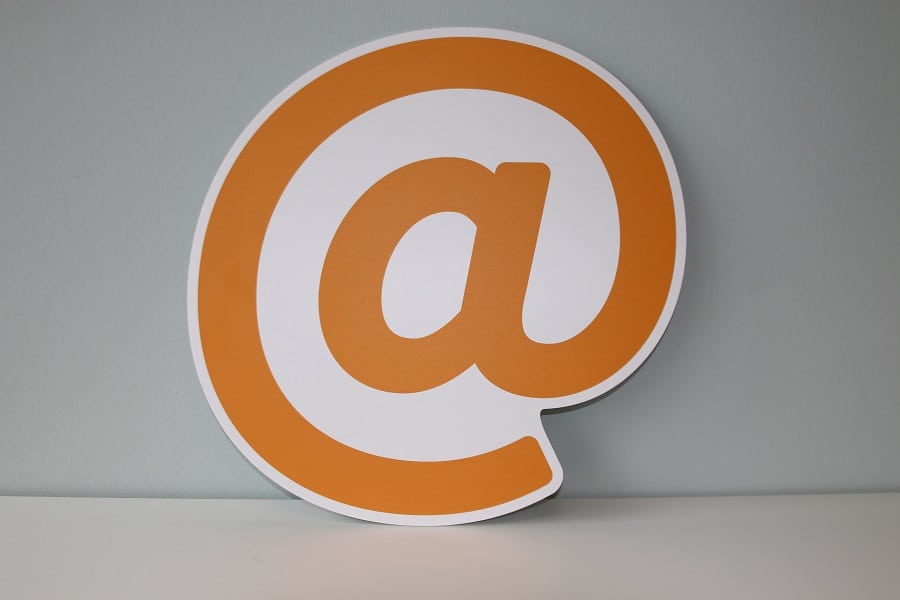 What is a domain name for e-mail
When you're starting out as an entrepreneur, you come across a lot of terms that you may not be familiar with. Once you start reading about getting started for an online presence, a domain name and email address is one of the first things you'll see. In this blog post, let's look at what this means and how you can use it for your business.
The domain name and an email address in this
A domain name is your own address on the internet. Just as every website has a domain name that you visit every day, you can also register your own domain name for a small annual fee. The ending or what comes after your domain name is .nl .be or .com, for example, and it mainly depends on the language or region in which you want to offer your services. For Dutch people, a .nl domain name is best known, and for an English-language website or service, a .com domain is the logical choice. There are many different domain name extensions, a complete list can be found in our domain name configurator. Here you can see all extensions and their current prices.

Once you have registered your domain name, you can create email addresses with @jouwdomeinnaam.nl. An important step for your company. Having your own domain name for your email makes you appear more professional and less likely to be immediately sent to the SPAM folder by other companies, potential customers or other email traffic that occurs daily in today's business world.
What comes before the domain name is entirely up to you
Your e-mail address itself is completely up to you. So what comes before @jouwdomeinnaam.nl, for example. You can keep it formal by using your initials and surname, or you can make it less formal, such as hello@ or more general with info@. The important thing is to be clear about your organization and your plans. Email addresses can be created indefinitely at MijnHostingPartner.nl, the only limit is the total size of your package. For example, 25 GB for a total package.

So let your creativity run wild and choose an email address that best suits your organization. Do you change your mind at a later date or would you like a different e-mail address? Then you can easily create a new address and forward your old e-mail address. There are many ways to customize your e-mail traffic.
Various packages make this possible
There are a number of different hosting packages that you can take out to set up an email address for your own domain name. Basically, you can get by with an email hosting package that gives you 15 GB of storage space for your email addresses and traffic. However, most companies plan to run not only email addresses but also a website. Here's how to get the most out of your online presence.

A website is easy to create yourself and, with a little homework, can be up and running in no time thanks to modern content management systems like WordPress. The fastest way to do this is with our SSD package, which ensures that your website is as fast as possible thanks to the underlying technology. With an SSD package or one of our other complete packages, you also have access to unlimited mail accounts, starting from just 25 GB of storage space. This means you can store mail for years while hosting your website with ease.

If you want to start with the basics and take out an email package first, this is also possible without any problems. In the meantime, you can upgrade to a desired hosting package at any time. This makes it flexible for you as a budding entrepreneur to start with the lowest possible costs.

Buy your package now and take the first step towards your online presence as an entrepreneur!