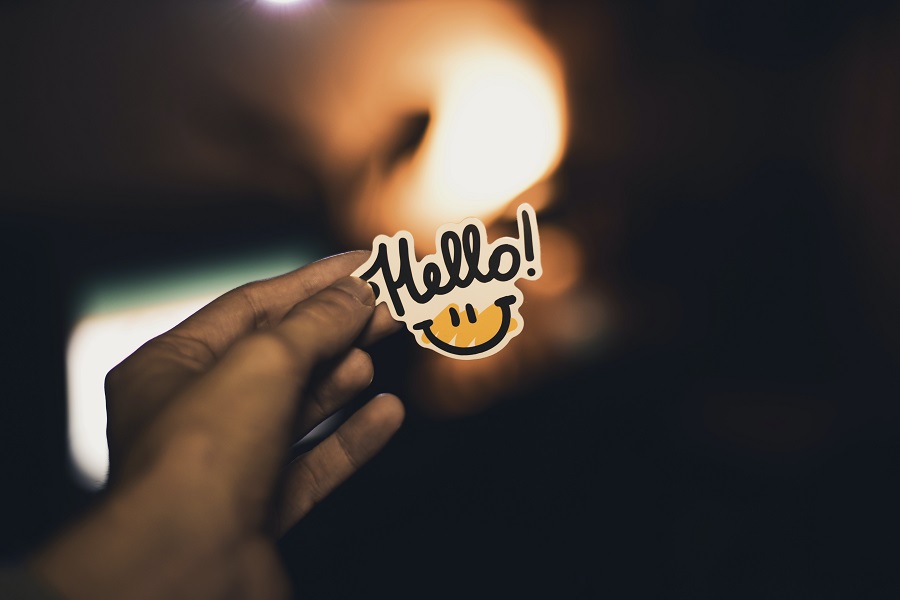 Learn more about your website visitors
Your website visitors are a valuable asset because the whole point of websites is to share information with as many people as possible. Whether it's from your big business, your latest freelance projects, or providing information or content themselves. If you have your visitors, maintaining a website is worth it. In this blog post, we're going to look at how you can learn more from your visitors and how exactly you can track that.
Tracking your website's statistics
Website statistics can be tracked in many different ways, as there are many different tools and ways to find out who is visiting your website and what pages they are visiting. Different tools can also capture different levels of information. There are tools that allow you to see exactly what a visitor did on your website, step by step, in a video. And there are also tools that just tell you where a visitor came from and what pages he or she viewed. So you can make it as elaborate as you want. Below, we'll look at the different tools that can be used and what advantages and disadvantages they have.
Google Analytics is the most popular method of tracking statistics and data from your website visitors. It was developed by Google and can be used by anyone for free. It is often the first method used on a new website to track data. Google Analytics is easy to use as long as you use the basic features and settings. However, it can also be very extensive and confusing in some places. So, it often takes some experience to get all the data you want out of it, but there is a lot of information available in return. It is the most widely used solution.
To install Google Analytics, all you need to do is sign in with an existing or new Google account and then paste a small piece of code into your website header. There are also tools and plug-ins that allow you to do this without programming for almost any content management system like WordPress.
Microsoft Clarity is a relatively new release from Microsoft that allows you to track your website's statistics and get to know your visitors better. With Microsoft Clarity, you have a slightly simpler dashboard where you can see the most important statistics on a page. So, for beginners, it can be easier to see your visitors at a glance. Microsoft Clarity also offers the ability to see your visitors' entire sessions, as well as a heatmap. You can then see a user's entire session in a video and the most frequently used areas of your site in a heatmap. This can give you unique insights into what a visitor expects from your website. And how you can use this to ensure your website continues to perform positively.
Microsoft Clarity can be installed in the same way as Google Analytics and requires little else. Simply log in with your Microsoft account, and paste the given code into the header of your website. That's all the rest.
Koko and Matomo Analytics
Koko and Matomo Analytics are both available for WordPress users and have the great advantage of storing the data entirely on your website or hosting . Microsoft Clarity and Google Analytics export or send all the data to their own servers, and in them, therefore, you cannot keep full ownership of the data. With Koko Analytics and Matomo, you can easily install them through WordPress itself and then keep all the data from them locally. This is a better way to keep things under control than many other options. This can be especially convenient for many website owners and website visitors.
Conducting surveys on your website
Surveys on your website can also be an effective tool to get to know your visitors better. With a survey, you can ask questions that might be important to your business or website. As such, they can often shed more light on a particular action or experience during the buying process. These types of forms and fill-in lists are not new, and of course have been used for a long time to see what can be improved. Google Forms is a simple tool to create a survey. However, there are several other tools you can use to keep the data local. Or on the other hand, to not let third parties manage it.
Process data and track statistics - create action plan
Once you have collected all the data in the way you chose, it is also important to learn from it and list specific action items. For example, do you see that a page is performing better in organic search results than in another specific source? If so, you can capitalize on that more and invest more in similar content, for example. That, in turn, can pay off for other pages.
However, don't look at analytics several times a day, and try to only take them into account when you're creating an action plan. Staring too much at statistics instead of actively producing content, advertising, or using social media can often have a negative impact.
How well do you know your website visitors? And what tool do you use to gather information for this purpose? Let us know via social media!