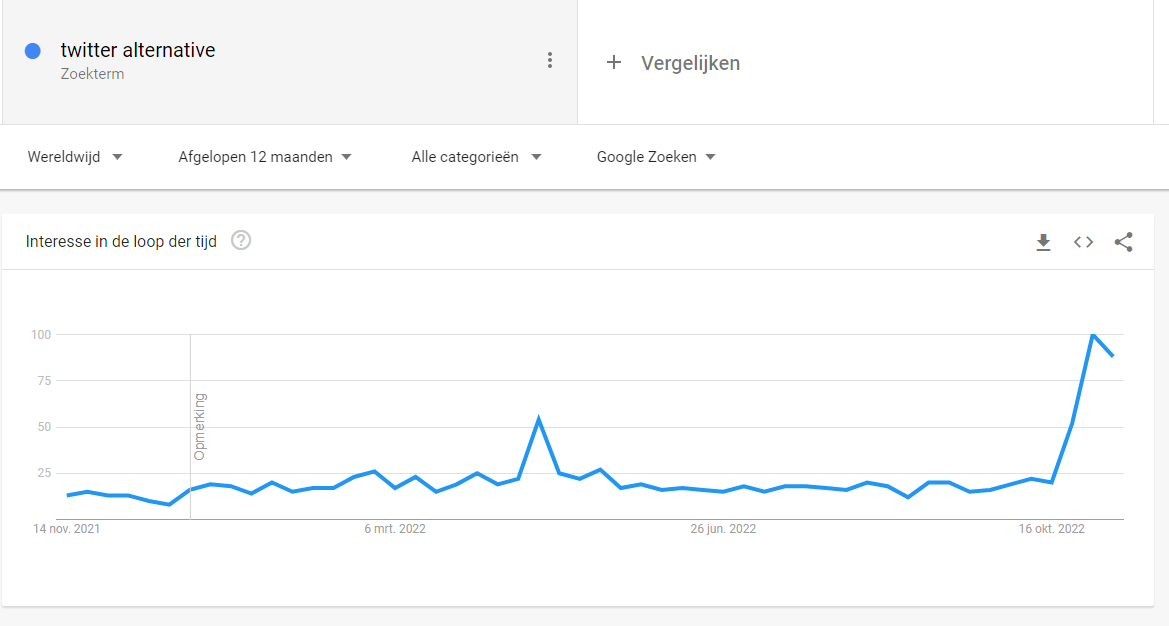 New Twitter alternatives - follow your target audience
It will sound familiar to most people: Twitter is currently going through a period of uncertainty. What exactly does this have to do with the world of web hosting and online marketing? That's what we want to cover in this blog post!
Twitter is losing a lot of users
Twitter has been and continues to be an important source of organic and paid traffic to your website for many. Whether you reach a lot of users here with your funny posts that get shared and liked, or your ads find the right audience here. The latest news from the last week is full of users saying goodbye to Twitter due to new developments within the company. What else you think of this is, of course, up to you and is not the idea behind this blog post. However, if your target audience is switching to alternatives to promote and like your posts, keep that in mind as a digital marker.
If your target audience is on Twitter, such as the crypto market, IT industry, or other industries. Then we recommend keeping an eye on the platforms that are now gaining traction because of this churn. And you may already be capturing your brand name on the alternatives. Of course, don't be late in introducing your branding to other channels. After all, this can do a lot of damage.
Where is your target audience on social media?
It's often impossible to say for sure where your users will go; of course, there's always the possibility that this will end in a problem. And that users will simply stay on Twitter. It could also be that only a small percentage move to another platform. For example, how many times have we seen this kind of issue with WhatsApp, and how many users ended up leaving here is just a small percentage. Still, as a business or website owner, it's important to keep an eye on where your audience is hanging out. And it can be a smaller effort to be among the first to post your content on a new social media channel.
So look at the alternatives that are popping up now to see if your users are going there and if, for example, there are already certain hashtags or other topics that your content fits.
Your posts and content on the Twitter alternatives.
Each Twitter alternative has its own style and rules, of course; it's up to you as the webmaster to first see exactly where your target audience is. And whether this meets your wider needs. Some Twitter alternatives that are currently pushing to the surface are:
Check out their websites to find out exactly what their rules are and what style they use. And also what existing users are doing and saying. You can adapt your content to that, or just post it regularly and see if that resonates. Experience will tell more on the new platform. After all, even on Twitter, you didn't manage to place your first tweet directly on the home page.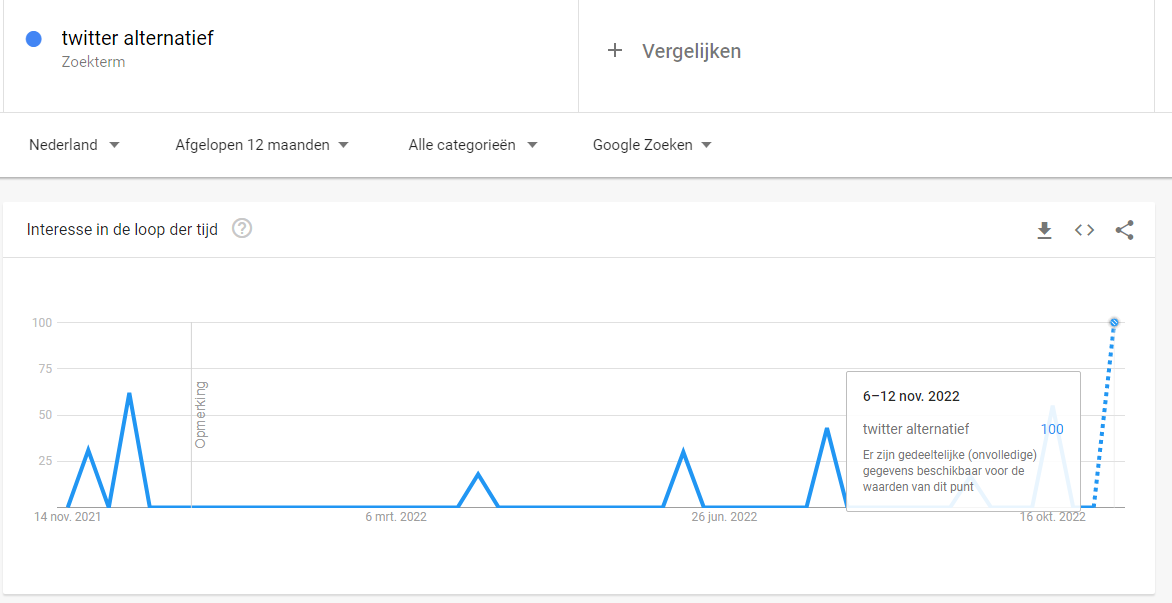 As a webmaster and digital marker, you need to keep up with these developments
Since a webmaster depends on the traffic on his website, it is often good to be aware of such developments. If you suddenly don't get the same numbers back from one source for a month, this could potentially lead to a few months of lower traffic to your site if you can't absorb it in other ways. If you can cushion this blow by, for example, posting your posts and content immediately on Twitter alternatives as well, this can provide a buffer.
Most webmasters and digital marketers are familiar with drawing traffic from a certain number of sources, but it's equally important to spread that risk and not go all in black. Being active in a variety of places and sources can give you the best results. However, as always, there are some problems. If you make too much hay and have to schedule an extra day to post your new content everywhere, it may not be worth it. And it may also cause you to miss important opportunities with one or more sources. After all, you can't give every platform the same amount of attention.
Are you already using Twitter alternatives? Or do you think it's all going to fall into place? Share it with us!