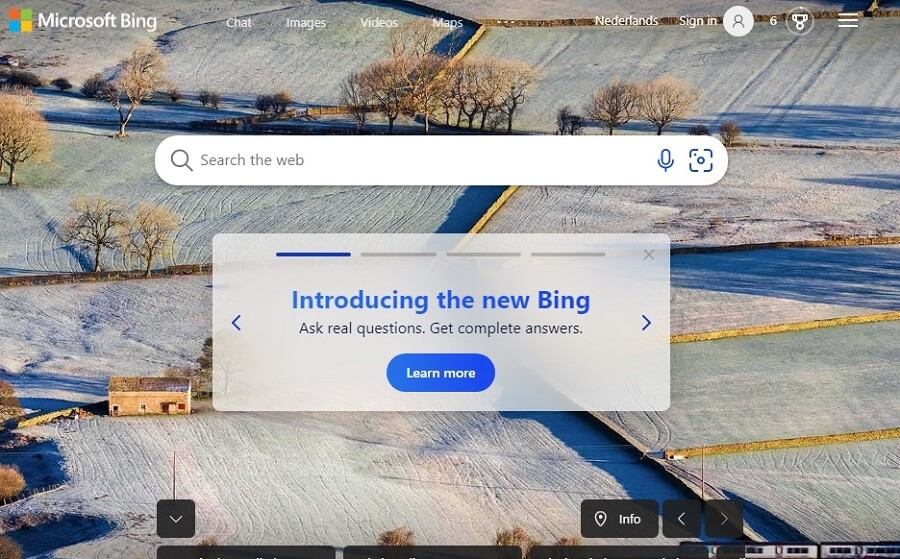 Microsoft Edge gains more users
In the history of Internet browsers, there are a number of well-known titans. What started with Netscape and Internet Explorer has evolved into Mozilla Firefox, Microsoft Edge, and the current leader, Google Chrome. Many Internet browsers today are based on Chromium or Google Chrome's open-source base. These browsers include Brave, Opera and Vivaldi. Mozilla Firefox is one of the last to use proprietary code from the base to enable its Internet browser.
Microsoft is in the process of taking its browser, Microsoft Edge, to new heights along with its search engine, Bing. They are trying to do this by integrating a new AI search feature that is still in development. In this blog post, we take a look at the developments in this area.
Edge by default on Windows
Edge's predecessor, Internet Explorer, was the default browser used for a long time. Many users didn't have the knowledge to install another internet browser, or had simply never heard of it being one of the options, and so settled for this for their internet usage. However, in the last few decades, this has changed, and the most used Internet browser in the Western world has become Google Chrome. The reason for this is its integration with a Google account, which many users use for their email, cell phone and the other services offered by Google. Given these free additional features, it was tempting to switch to Google Chrome.
Edge has always been a leader on computers running Windows, but many users prefer Google Chrome for their daily work. In 2020, Microsoft changed that by rebuilding Edge on top of Chromium. And then began marketing Edge as the new alternative to Google Chrome. Now, in 2023, Microsoft is building Edge and the Bing search engine further by integrating AI into search results.
This is a big step and is made possible in part by the success of Microsoft-backed Chat GPT. This is now used by a wide range of users, from programmers who need a sketch for a script to students who use it to cobble together entire homework assignments.
Artificial intelligence integration
The new phase now being pushed by companies like Google and Microsoft is the integration of such AI software into search. So the user is no longer just served a list of search results on the web. Competition among search engines will therefore increase in the near future, forcing each other to develop faster. The relevant change for website operators and creators is that for many search terms it is no longer necessary to surf to a website. Instead, the answer can be found immediately in the search results.
This development is therefore also interesting and perhaps also worrying for website operators who run information websites. On the other hand, there are already a large number of website operators who are successfully using AI to develop the website, generate sample texts and even create images. Will websites and search engine searches be completely reversed? Unfortunately, we can't answer that. What is certain, however, is that we are at the beginning of the development of AI, which will become more accessible to the average user, and that this will have an impact on the use of the Internet and the search in it.
MijnHostingPartner.nl is of course closely following what these developments might mean for you as a website owner and in the web hosting world . In these blog posts we inform our customers about the latest developments in this area and beyond. What do you think the developments will be? Let us know via social media!