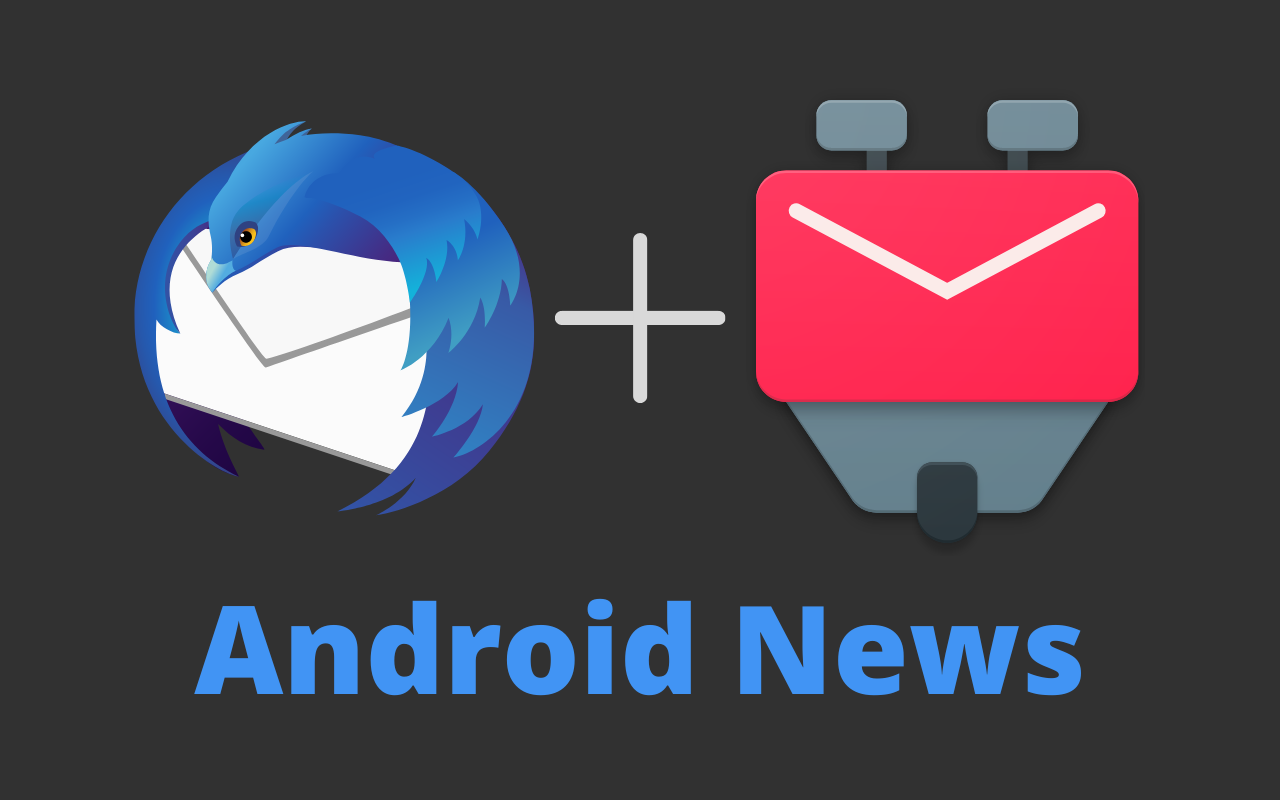 K9 mail is recorded by Thunderbird
In the world of email applications, there are a few established names: Outlook and Thunderbird have been around for a long time. However, Thunderbird has yet to enter the mobile market, which Microsoft has been serving for some time with its Mobile Microsoft Outlook app. In updating our Thunderbird article in the knowledge base, I saw that K9 is now being added to the Thunderbird community to further develop it as a mobile app for Thunderbird on Android. An interesting development, then. Let's explore this in more detail in this blog post.
Thunderbird has long been the open source alternative for email, it is the email client of choice for many individuals as well as businesses. Linux users in particular who are looking for an open source alternative for their email often end up with Thunderbird. This is because, just like FireFox, it is completely open source and supported by the community. This also applies to the pillars of Linux itself.
K9 becomes Thunderbird for cell phones
K9 is on Android for many people's choice to read their emails in, also K9 is completely open source and community supported. This led to the two companies being attracted to each other. K9 is also supported by MijnHostingPartner.nl and we have been creating a knowledge base article about it for a long time. This way, people who have set up email hosting with us can easily set it up in K9.
However, K9 will move to Thunderbird for mobile and over time will be completely replaced by Thunderbird. So there's good news and bad news for users who want to continue using K9 in its current form. But good news for those who want to use Thunderbird on their mobile devices.
The merger with K9 was chosen to ensure that the wheel doesn't have to be reinvented, so several years of preparatory work have already been done and many members of the Thunderbird team can make greater progress immediately than if they had to start from scratch. Thunderbird warns those who continue to use K9 that the user interface will change drastically in the near future, and this will be a process that will take place several times. Thunderbird will have to transfer its years of experience from the desktop application to the mobile screens. And they will probably do a lot of experimentation before deciding on a final layout.
There are many different options for managing email on your cell phone, at least there are more well-known vendors and different applications than for the traditional desktop. While there are only a small selection of programs that have been on the market for many years, there are many hundreds of email clients, especially for Android and IOS. However, there are many mobile apps that are designed just to present you with as much advertising as possible in your email. To get you to upgrade. Therefore, many applications are not suitable for receiving mail and we do not recommend using them.
There are many options you can use that are very pleasant to use without abusing your experience or personal information. I use a mix of Gmail on Android and Spark for my email accounts. These are great for easily viewing my accounts and staying up to date on all emails. It's also easy to swipe through entire messages in Spark. This allows you to archive or delete an entire conversation at once. Without having to do this for each individual message.
We're excited to see what Thunderbird has to offer in the mobile market, as its dated look on the desktop may not translate completely to the mobile app. However, it is good to know that all data will remain on your phone and will not be shared with third parties. The open source code and privacy protection known here will also be welcome in a mobile app.
Are you also looking forward to trying out mobile Thunderbird when it launches? Or will you stick with your favorite app? Let us know on social media!